On Thursday 10th November 2016 we had a talk by Dr. Tom Mole on "Scott in Stone: The Scott Monument in the Victorian Pantheon". He was introduced by our Chairman, Prof. Peter Garside:
It's pleasing to see such a good attendance for what represents the last in this year's sequence of events at the Club, and I can think of no-on better able to bring it to a close than today's speaker, Dr Tom Mole.
Tom is presently Reader in English Literature at the University of Edinburgh, having arrived here about three years ago, and has already made a very positive mark as the new Director of the Centre for the History of the Book (which incidentally runs its own series of talks—the last one given by no less than our own Louise Gardiner, deciphering a rare medieval manuscript discovered in the Library). He is the author of a prizewinning monograph, Byron's Romantic Celebrity (2007), and the editor of Romanticism and Celebrity Culture (2009) and of The Broadview Reader in Book History (2014). His Broadview Introduction to Book History, co-written with Michelle Levy, will appear next year. He is a member of the Advisory Committee for Publications of the Modern Language Association of America (PMLA) and before coming to Edinburgh held appointments at the University of Bristol, the University of Glasgow, and McGill University in Montreal. In 2013 he was a visiting fellow at the Institute of Advanced Study at Durham University, and in 2017 he will hold the inaugural Linda H. Peterson fellowship of the Research Society for Victorian Periodicals. His book What the Victorians Made of Romanticism will be published by Princeton University Press in 2017.
His talk today for the Scott Club is called 'Scott in Stone: The Scott Monument in the Victorian Pantheon'. The Monument itself, constructed at a highpoint in Scott's popularity, is of course a familiar object to us here at the Club—glance backwards to the right as you enter the portals of this building in Princes Street and you can see it there, the statue part now irradiated by floodlight, with Scott looking rather like an uncharacteristically pensive Roman Emperor. Tom's talk promises to address the history of the Scott Monument in relation to changing conceptions of the 'pantheon' in Victorian Britain, and the emergence of a secular, distributed, and liberal pantheon of memorials to past heroes throughout the nineteenth century.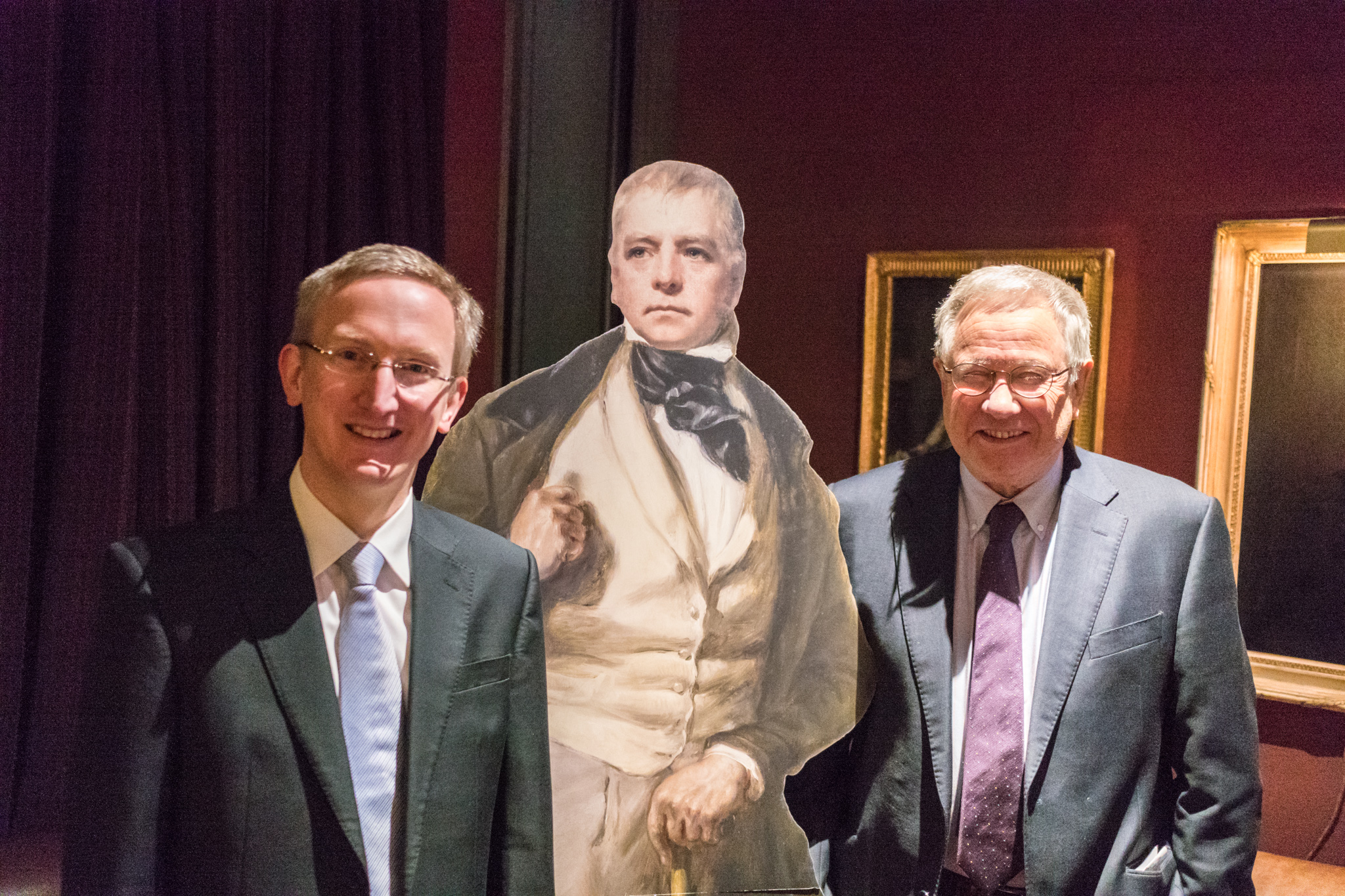 Above Image Copyright "Lee Live: Photographer" (Used with Permission)