This year's winner is Amy McFall. Amy grew up in Dumfries and so she always knew much more about Burns than Scott until she came to Edinburgh. One of her honours courses, 'Romanticism: Themes, Genres, Contexts' with Bob Irvine introduced her to her first Scott novel, 'Rob Roy.' Like other students in the course, she found it initially rather tough-going - but by halfway through she appreciated Scott's mastery of storytelling and was gripped. This got her reading a number of Scott's other novels, and led her to enthusiastically write about 'Guy Mannering' in her final exam for 'The Novel in the Romantic Period'.
Those courses, along with the Modern Scottish Fiction course with Alex Thomson, helped her form the idea for her dissertation, which compared the aesthetics of novels written around the French Revolution with those of Alasdair Gray's fiction.
She very much enjoyed that project and is looking to pursue further study in the comparisons of Romantic and Postmodern texts; perhaps next time focusing on her other great interest, Scottish poetry.
Professor Penny Fielding accepted the award on her behalf.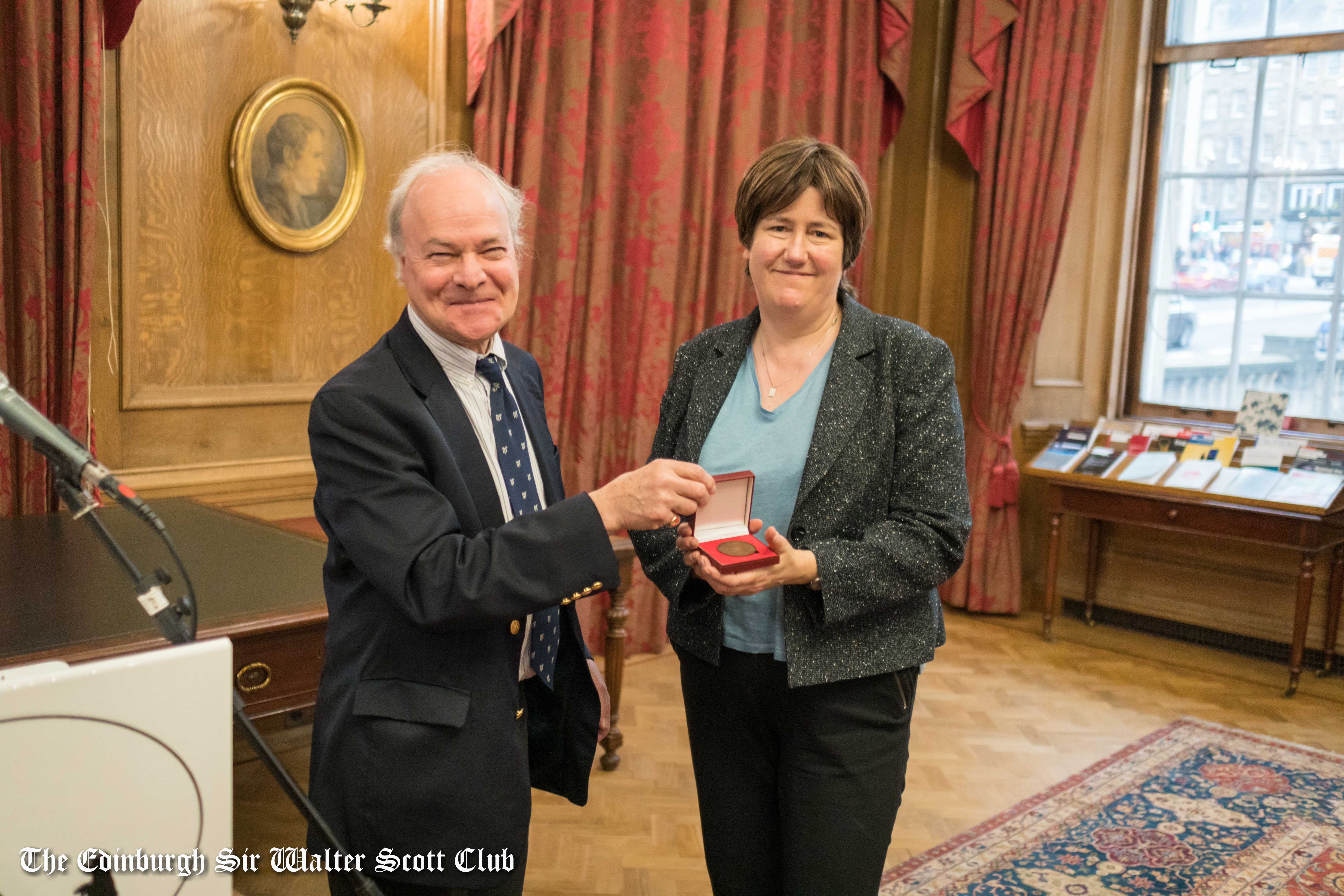 Above Images Copyright "Lee Live: Photographer" (Used with Permission)