This year's winner is Cara Blacklock. Cara graduated this year with a first-class degree in English Literature, and won the prize for her final essay in the course "The Novel in the Romantic Period."
The focus of the essay was the intersection of fiction and history in Scott's Guy Mannering and James Hogg's The Three Perils of Woman. She argued that Scott and Hogg conceptualise history in unique ways. Scott presents history as a linear progression of the times and character of Scotland, so his narrative banishes anything 'other' to this conception, such as the disruptive Meg Merrilies. Hogg relishes these interruptions to a linear narrative of history. His sense of history is more uncanny and gothic as the past and present meld with and circle around each other.
Cara is also interested in other aspects of Scottish literature, and loves the work of Margaret Oliphant, both her gothic short stories and her novel Hester She has a particular interest in the gothic, and wrote her dissertation on gothic doubles, drawing on her reading of Stevenson, especially Jekyll and Hyde and The Master of Ballantrae also. Her favourite Scott novel is Ivanhoe but her absolute favourite Scottish text is George Douglas Brown's The House with the Green Shutters.
Cara hopes to return to Edinburgh University soon to study for a postgraduate degree in English Literature.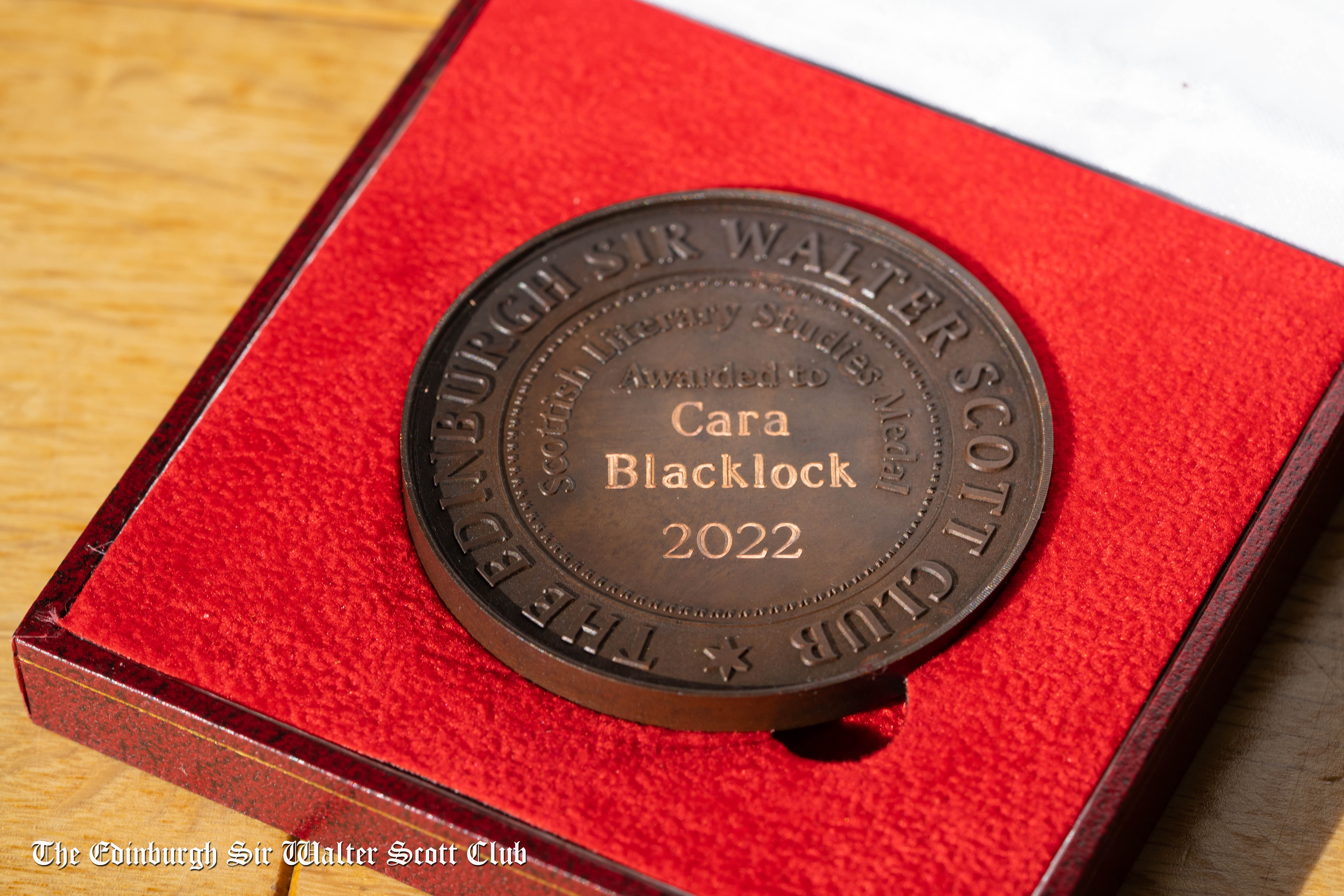 Link to the: History of the Scottish Literary Studies Medal and the Essay Competition.